I got a little nostalgic for AI Clay, so here is
AI5 REVISTED
Just a little BUZZ from Clay's appearance on the AI5 finale!

thank you gerwhisp for the montage
AMID INTENSE SPECULATION HINTING AT AN APPEARANCE AND WITH NO INTRODUCTION CLAY STRIDES ONTO STAGE WITH A NEW HAIRSTYLE, JOINING A CLAY "IMPERSONATOR" IN "DON'T LET THE SUN GO DOWN ON ME" WHILE THE AUDIENCE GOES WILD. SEE IT ON YOUTUBE.
THE NEXT DAY AND FOR THE FOLLOWING WEEK CLAY'S NEW LOOK WAS ON ALL THE ENTERTAINMENT SHOWS, TALKED ABOUT MORE THAN EVEN PRINCE'S SURPRISE GUEST APPEARANCE, AND IN SOME OF WINNER TAYLOR HICKS' INTERVIEWS.
I collected a lot of photos, wallpapers, comparisons collages, along the way last year. Thank you to everyone who does screencaps, does photoshops and blends!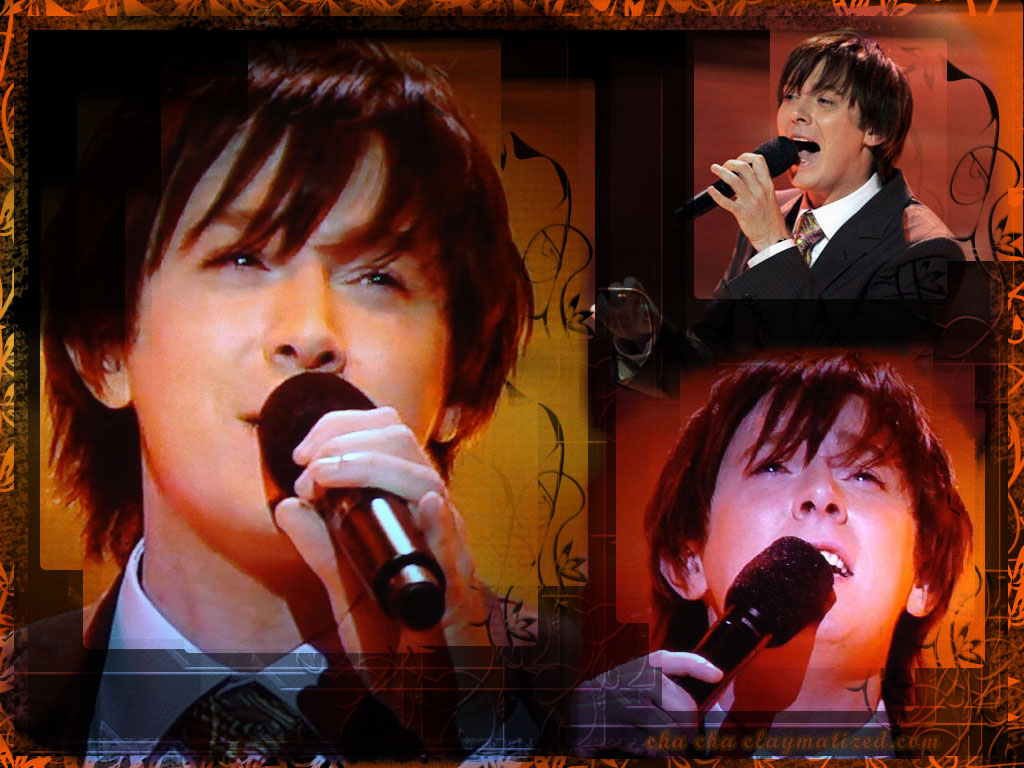 SOME COMPARISONS
if you have enjoyed my site and wish to donate to its upkeep,
any small amount will be greatly appreciated, and will keep this site ad-free
THANKS! cha cha